Product image 1
Product image 2
Product image 3
AirTouch™ N20 Mask for Her (Small)
Prescription Required
Item qualifies for free shipping
100% personal Advice
I am happy to assist either by email or telephone.
SleepQuest team
877-672-8378
Mon-Fri, 9am-5pm PST
AirTouch N20 For Her - A soft nasal mask for therapy
The AirTouch N20 nasal mask features a soft memory foam cushion that is designed to be comfortable and limit red marks around the nose. Compatible with the AirFit N20 for Her Mask, you can use both cushions in the same mask frame!
30-Day Memory Foam Cushion - Featuring ResMed's patented UltraSoft™ memory foam cushion, the ResMed AirTouch™ N20 nasal mask is designed to provide a uniquely comfortable and personalized fit.
In a recent study, a remarkable 9 out of 10 CPAP users who tried AirTouch N20 found the memory foam cushion to be comfortable and 2 out of 3 said their face was red-mark-free the next day!
Mix and match with the AirFit N20
The AirTouch N20 memory foam cushion and the AirFit N20 silicone cushion are interchangeable, allowing you to swap between the two as you like. Each size of cushion easily clicks into the same mask frame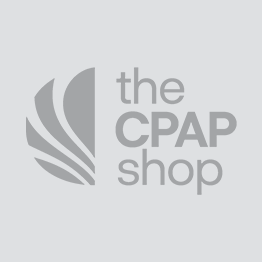 Features
UltraSoft™ memory foam cushion is uniquely comfortable

Nasal cushion is designed to adapt to your face for a personalized fit

AirTouch mask system can be used with either the AirTouch N20 cushion or AirFir N20 Infinity Seal cushion 

Magnetic clips mean two simple snaps and your mask is on or off

Quick-release elbow allows you to get up at night and disconnect without removing the mask
Your New AirTouch Nasal mask will include
Mask Frame
Headgear
Cushion
Short Tube
Used the battery once and it worked as advertised.
Jeff R
My order arrived promptly. There was an error that was rapidly corrected. I would highly recommend this merchant.
Miriam C.
Arrived quickly and accurately.
Alan K
Very compact and lightweight does take some getting used to.
Margaret P.
Works well. Very comfortable nasal pillows. A bit louder than standard but I knew that before purchasing.
Peggy M.